King of Laughter" on stage in New York
নিজস্ব সংবাদ :
আপডেট সময় ০২:২৭:৪২ পূর্বাহ্ন, বুধবার, ৪ অক্টোবর ২০২৩
/ ১৫৫ বার পড়া হয়েছে

United States representative: How many songs of Hachhan Raja in New York! How many stories about him. His life is colorful, diverse and eventful. Hashan Raja (1854-1922) was a feudal lord of present day Sunamganj district. Ownership of huge zamindari from both father and mother comes in the teenage years. He got used to living a carefree life in the power of money, unaccountable wealth and power. He was engaged in the work of increasing his prestige despite worldly greed lust, empowerment, coercion. But at some point, his inner misunderstanding disappeared. In his mid-fifties, he became a different person. He feels that excess wealth is at the root of all the injustices in this world. People who are guests for a few days are actually quite mortal to the superpowers. He bequeathed his wealth for the welfare of the people and floated about with a few consorts and in the midst of it he searched for the mighty creator. Finding the creator once discovers that he resides within himself. Everyone knows his lover as Hachhanjan, he is the real Hachhan Raja. He who was known as a king to the people of the world, was no one to Hashan Raja, but the real Hashan Raja existed within Piari Hashanjan. On October 1st, Sunday evening, the King of Hasan Jaan appeared at the Jamaican Performing Arts Center in New York. The popular theater troupe of Greater Washington staged Ektaara 'King of Laughter'. Written by Shakur Majid, directed and directed by Sheikh Mawla Milan, 'Hashan Janer Raja' was staged. Rachna Milan, Choreography and Dance Director Rosemary Mitu Ribeiro, Music Director Kalachand Sarkar, Music Director Nasser Chowdhury, Flute Player Mohammad Majeed, Tabla Ashish Barua, Mandira Saroj Barua, Percussion Sukumar Purification and Jhipisi were Neel.
Sheikh Mawla Milan played the role of Hasan Jan's Raja.Other roles played by Shamim Chowdhury, Arifur Rahman Swapan, Mohammad Rahmatullah, Mir Doja, Tilak Kumar Kar, Hasnat Sunny, Abu Bakar Sarkar, Choton Barua, Afrin Fancy, Anika Barua, Sharmistha Choudhury, Fahmida Hossain, Mohammad Anwar Zaman, Ahnafur Rahman, Pragya Ahmed, Wealth Perera, and Mukta MabelRosario.Dancers were Peter, Mehek, Megha, Ishal, Sukanya, Emily and Mujra choreographed and performed by Rokeya Hasi. Rumana Sumi Chowdhury, Shikha Ahmed, Atiya Mahzabeen, Jasmine Abedin and Sabrina Rahman gave their voices in the chorus. Jamil Khan was in charge of sound control, Patrick Gomez was in charge of lighting, Uppal Saha was in charge of stage design and Harunur Rashid and Ahsan Kabir were in collaboration. Fatema Farzana in painting and animation, Tahasin Alam in video editing, Arifur Rahman Swapan in the role of judge as well as background music, More Natya Dal, Bangladesh in background music, costume design by Mehrun Nahar, Shamsun Nahar and Vinay Bhola and Satinder Kar from Delhi. Costume Setting, Fitting and Back Stage Management by Rehana Doja, Sifat Khan, Suzanne Gomez, Mosammat Parveen, and Raonak Azad. Photography by Rajeev Barua, Tarekul Hasan Chapal, Abdul Hafeez, and Dewan Biplab, Videography by Nuruzzaman Hamid Shubo and Sheikh Rabbani.
Also, Khairul Bhuiyan Pawan, Mohammad Rahman Ripon, Tanzin Alam, Syed Abdul Hai, Farhana Hossain, Rizwana Kabir and Shimul Saha were all involved in the staging of Hashan Jaan Raja. Ishat, Mithila, Anika, Asdeen, Sarim, Safwan, Anshula, Hemali, Mahi, Edward, Yusuf, Bubba, Safa, Philip, Mohammed, Sameer etc. Khabar Bapsnews.As a center for progressive and folk-oriented cultural practices, Ektara serves as a beacon of culture in the diaspora, particularly in the greater Washington DC metropolitan area. "Ektara" is continuing its continuous efforts to present to the people all the related emotional mediums including dances, songs, dramas, which speak about the land and people of rural Bengal and its preservation. As a recognized 501(c)(3) organization, it strives to go beyond mere entertainment to contribute to community development and strengthen the stream of unifying social forces. "Ektara" is proud to play a role as a strong platform for Bengali cultural practices among the new generation growing up in this country. The powerful expression of all people's innate love for folk culture is the source of invincible strength to move forward in our unity.
A stringed folk instrument of a dried gourd shell sways amidst the swoon of Ektara's magical melody, engulfed in the scent of Bengal's soft soil, the pulse of folk culture gives birth to our beloved "Ektara" organization. From the beginning, our efforts were to promote and spread Bengali culture in the diaspora. Ektara's first show in 2004 was a folk music, modern and folk dance, fashion show, and a dance drama based on the love story of Rupai and Saju from poet Jasim Uddin's epic novel "Nakshi Kanthar Maat" in the style of Bangladesh's popular TV show 'Etiyadi'In 2010, "Ektara" produced a successful production called 'Bioscope', the theme of which was a staged version of the cultural reflection of multifaceted social life on the silver screen of Bengali cinema. One of the highlights of the show was the song-dance-drama version of the globally popular folktale "Alibaba and the Forty Thieves" by one of the stars of Arvya Rajini.
In 2011, Ektara organized the Lok Utsav where the acclaimed production of the song "Mahajon Nao" written by renowned writer Shakur Majeed based on the life and philosophy of the legendary saint Baul Samrat Shah Abdul Karim was presented. In 2015, Ektara staged in the style of folk drama 'Mahua' written by the medieval poet Dwij Kanai of eastern Mymensingh region of Bangladesh, in the middle of the successful staging of the three-way conflict journey of Dakat Sardar Humra Baidya, Mahua Sundari and Nadia Chand. In 2018, Ektara staged the first Bengali female poet Chandravati's Gital Pala play "Chandravati" in the history of 16th century Bengali literature. The staging of Jayananda-Chandravati's tragic love story "Chandravati" performed by Ektar has been appreciated in all quarters including Natya BoddhaThe story of Marmi becoming a saint, based on the thoughts, imaginations and imaginations of erstwhile Manas Sarovar, Hachan's reckless life and his understanding of life after his mother's death. Once upon a time, within many of us, a self-sacrificing and indulgent, musical and maternal, soul-searching and apathetic Baula Hashan Raja resides with great splendor. The Performing Arts Center of Jamaica does not present the Hasan Raja biography in a traditional manner; Rather, Hashan Raja has come to the chat room of this generation's youth, on Facebook. Young people go out on a boat trip on a full moon night. Once they were met by Hasan Rajar. Hasan Raja mingled with his girlfriends in that chat of young people. Sometimes taking a selfie with him, young people are writing about him on Facebook! Sometimes in reality, sometimes in imagination.
The stage became a melting pot in Bangladesh with song-dialogue-light-shadow. Sunamganj, Kishoreganj, Netrakona, Lakshmanachridi and Rampasha, which is a vast Bhati or Haor region, had a zamindari of five lakh bighas, the colorful and varied life of the Dewan Hashan Raja Chowdhury zamindar can be seen on the stage. At one end of that life, Hashan Raja is a tyrannical lover, self-willed, reckless. At the other end, the laughing, humane. Bhavali boarded the boat in search of Piari by waqf for philanthropic work through the distribution of huge zamindari. The final realization of whose journey lies in finding oneself and the Creator in the midst of love. At the end of the play, it can be seen that as soon as the light goes out, Hashan Raja starts to disappear. The young people came back to reality, the audience present. Ektar's second staging of "Hashon Jaan Raja" at the Jamaica Performing Arts Center in New York. The play was previously staged in the greater Washington DC and received rave reviews. The presence and cooperation of New York diaspora has inspired Ektara in staging this drama about the life story of Hashan Raja, an unprecedented classic of Bengali folk culture, said the leader of the organization, Sheikh, Mawla Milan. On behalf of Ektaara, he expressed his warmest wishes and immense gratitude to everyone.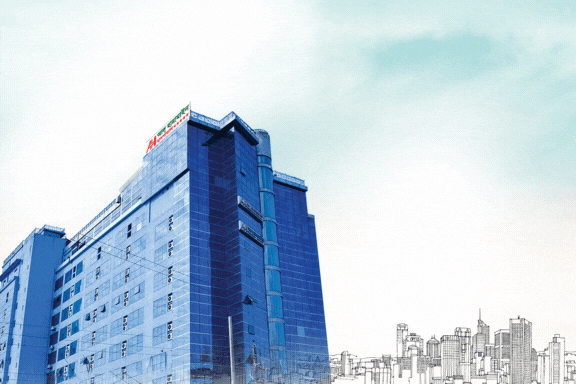 নিউজটি শেয়ার করুন